Regular price
£84.98
Sale price
£47.99
Unit price
per
Sale
Sold out


😱NO MORE EXPENSIVE SALON VISITS! 😱

QUICK & EASY WAY TO HAIR WAX FROM HOME
Bored of expensive and painful hair removal?
 Bored to destroy your skin and have an ingrown hair or even irritation buttons?
Bored to waste a lot of time to get a bad result?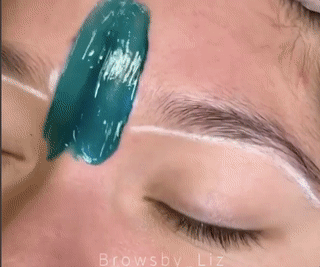 THE SOLUTION: WAXYFUL'S PRO-WAX100
 Using painless natural wax
 Used and approved by professionals
 Fast and deep hair removal in less than 20 min
 Long-lasting hair removal (3 weeks)
 Usable all over your body
 Appease and protect the skin, no more irritation!
Large Refill Wax Beads: Enough for a whole body waxing session,Our high-grade wax beans guaranteed by FDA and melt quickly, grip each strand of hair and removes unwanted hair in the bikini area, back, face, eyebrows, legs, arms, facial and Brazilian from the root, delivering a painless experience home self-waxing ideal for hair removal needs for men and women.
 Low Melting Point Wax: Still worry about a break or crack? With Lifestance waxing kit, you can apply back and forth and never worry about break even with zero waxing experience. It is a highly effective and easily applicable low melting point wax that allows a new user to apply the wax back and forth and dry slower than speed waxing hard wax beans. Get rid of embarrassing of cracking or fast dry upon removal!
All Purpose Wax: Our hard wax beans is designed for all over use. Tidy up brows to bikini line in one quick waxing session with our multi-use formula. Chamomile hard wax is gentle enough for face and fine hair. Violet wax is perfect for the entire body and can be used for large areas like legs and arms. Lavender is as smooth as cream and can be used men's chest and back.
Money Saving: Offers salon quality equipment at a fraction of the expense. Salon waxing costs a fortune. Just one eyebrow wax costs upwards to $30.While Lifestance home wax warmer kit provide 17.6oz hard wax beans,20 wax spatulas,5 wax collars, and one wax warmer heater. Everything you need to get started with home waxing.
HIGH-QUALITY WAX WARMER: The difference between this Wax Warmer and other markets Wax Warmer machine is internal wiring with high-quality heat insulation wires and molded in update durable ABS heat assistant material.
 LONG LASTING RESULTS: Our High-quality pearl wax can quickly melt and remove unwanted hair without wax strips from All Body the Bikini area, Back, Face, Eyebrows, Legs, Arms, Facial and Brazilian waxing from the root thus causing hair slower growth and delivering a painless experience to you.
READ ALL OF THE INSTRUCTION BEFORE USE
ELECTRIC SHOCK WARNING:
⚠ IF WAX WARMER FALLS INTO WATER, UNPLUGIMMEDIATELY! DO NOT REACH INTO WATER
⚠ DO NOT immerse wax warmer in water or other liquids.
⚠ DO NOT leave unattended while the device is in use or plugged into an electrical outlet.
⚠ AVOID hanging the cord over the counter or table where it can be pulled on, by children or tripped over unintentionally.
FIRE HAZARD:
⚠ ALWAYS use the wax warmer on a sturdy and level surface
⚠ Unplug the device when not in use. Allow plenty of time to cool before handling, cleaning, or storing
⚠ ALWAYS use supplied wooden spatulas to wax.
KEEP AWAY FROM CHILDREN:
⚠ AVOID using the wax warmer in the presence of children
⚠ Keep away from children at any time
Why we need the Wax Warmer?

♥ No Skin Damage, removing hair from the root.
♥ Soften and smooth the skin
♥ Improving the elasticity of the skin
♥ Make the re-grow hair become thinner and thinner
♥ Remove hair from arms, legs, underarms and bikini area
PACKAGE:
 1 Waxy Pro-Wax100
 (BONUS) 4 pack of Wax beans
 (BONUS) 10 wood stick to apply
LIMITED STOCK



Share
View full details